Past Events Photos 2000:
June 4 - Queen's Champion in Dreiburgen
May 13 - Altavia Anniversary
May 6 - Voyagers May Day Tourney in the Barony of the Angels
April 1 - Isles Anniversary Tourney
March 26 - Starkhafn Anniversary Tourney
Irish-Celtic Clan Wars in the Western Seas
February 26 - Altavia/Lyondemere Friendship Tourney
January 29 - Gyldenholt Unbelted Tourney

Write to the WebMistress if you have photos of your Youth Boffer events.
---
This page updated April 28, 2003
Click here to return to main Youth Boffer Tournament page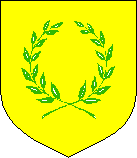 This green laurel leaf on a yellow field is the device for The Society for Creative Anachronism. Learn more about heraldry on the SCA page!